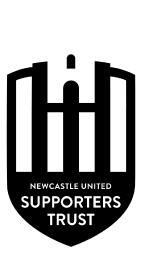 Cliff Culley
Board Member
Cliff first started attending games at St James' Park in the 60s when his dad used to take him.
He played a bit of local schoolboy football with the county and then Alnwick and then Morpeth Town. He moved away but followed Newcastle's misfortunes from afar. When he moved closer to Newcastle, he bought a season ticket, which he's held for about 30 years, travelling down from Scotland for games.
Cliff retired and joined the board in August 2021, just a couple of months before the takeover, hoping to help change the club for the better.
Since the takeover, he's enjoyed the massive improvement, both on and off the pitch, and would like to shift his attentions to help better engagement between the fans and the club.
Board Specialism - FSA Lead, Crisis Management, Treasurer